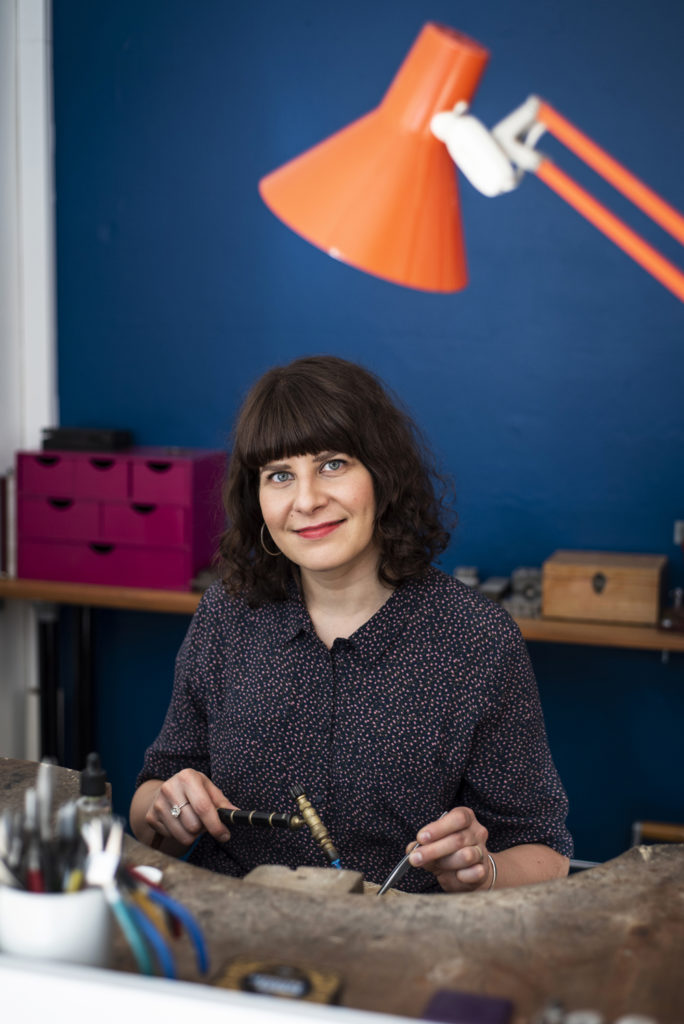 Tanja Ahjopalo
"Unique handmade products are today's luxury items. Pieces of jewellery often hold precious memories, preserving them from one generation to the next. It is fascinating how, as a jewellery designer, I become part of that history.
I have been working as a jewellery designer since graduating from the Lahti Institute of Design in 2008. While I am a designer by training, I am also an artisan. Making things with my hands has always been an important part of my life, ever since I was a child. There really hasn't been a time I didn't have some kind of an arts and crafts project going on.
I opened my first store, Folklore Studio, in the Alppila district of Helsinki in 2012, and moved over to the Kruununhaka district in the summer 2018.
The best thing about having my own store is getting to meet my customers. I love designing custom jewellery. Designing a bespoke piece of jewellery together with a customer is very rewarding, as the finished item will then complement the personality of its owner and will potentially become a cherished piece worn for the rest of their life. Engagement and wedding rings are the most popular bespoke items. A symbol of love and strong emotions, a ring is and endlessly inspiring item to design.
My visual style is very simple and geometric. In my items, I usually seek a balance between timeless, clean lines and details created by roughening the surface of the metal. My craftsmanship and personal style are visible in all my designs. I feel my greatest strength is my ability to combine professional design skills with an artisanal knowledge of materials and techniques.
Designing jewellery is a very human thing, it's about making something that people will carry with them through their lives. Making life a little bit prettier is definitely my thing.Jewellery is not just about celebrations and special occasions, it is about making the everyday a bit more beautiful."